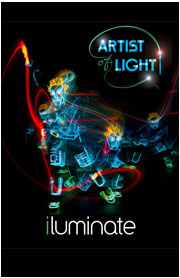 iLuminate: Artist of Light Reviews
Fresh from their big TV stint on America's Got Talent, iLuminate: Artist of Light amaze audiences young and old with a unique electric-light ballet. Set in a urban fantasy world, there's no other show in New York like iLuminate.
Latest Reviews
Venue
Sign up for BroadwayBox Discount Alerts
Receive exclusive theater offers from us directly to your inbox. As new Broadway and Off-Broadway discounts are available, we will send them your way!
You can change your alert subscription options at any time.